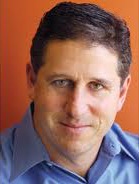 Two weeks after restructuring its costs via workforce downsizing (in other words, layoffs), Rdio has named a new CEO. Anthony Bay, former head of digital video at Amazon, replaces outgoing CEO Drew Larner, who becomes vice-chair of Rdio's board. Larner announced his resignation five months ago.
Bay has been involved in digital media for nearly 20 years, with stints at MOD Systems, Loudeye, and Microsoft where he was GM of Redmond's Digital Media Division. He left Amazon in March of this year in an executive shakeup in the company's digital services department. At Amazon, Bay's purview included Amazon Prime, the subscription video-streaming service, an operation which parallels Rdio's business model in some respects.
Rdio is facing a daunting competitive landscape in the U.S. market, with direct competitor Spotify owning a larger user base, and Google All Access enjoying a vast ecosystem placement in front of millions of potential users. Furthermore, newcomers Deezer, YouTube, and Beats Music either rumored or promised to enter the fray in the next few months. All these subscription services compete generally with Internet radio platforms such as Pandora, iTunes Radio, and dozens of smaller players for a broad listening audience which doesn't necessarily recognize how the brands differ.