The agenda for RAIN Summit Europe, November 9 in London, promises innovation, data, expertise, plenty of networking, and dynamic discussion. (See the agenda here.) RAIN Summits are the leading knowledge and networking events for the streaming audio industry.
Some of the topics explored at RAIN Summit Europe will include the fast-changing digital audio advertising industry, podcasting, research into consumer listening behavior, and the transformation of radio into a streaming era. Key discussion panels are interspersed with tightly-focused special presentations by leading experts.
Two keynote addresses punctuate the all-day, single-stage event — the first by Rhys Hughes, Head of Programmes for BBC Radio1 and Radio1Xtra, and the second by AccuRadio Founder/CEO Kurt Hanson, who will deliver his State of the Industry address.
Mobile listening is one of the most important trends and realities of audio today, and Paula Cordeiro (Radio Scientist based in Portugal) will lead a discussion that includes Michael Hill (Managing Director, UK Radioplayer), and Holger Weiss (CEO, Aupeo).
A key interview segment will shine a broad light into the future with Neal Schore (CEO, Triton Digital), who will address many aspects of the industry in "The Path Forward for Digital Audio" in a fireside chat format.
If you have never seen a Pecha Kucha — a lightning-fast presentation format of 20 slides, 20 seconds per slide — RAIN Summit Europe is your chance. Pierre Naggar (VP Programmatic Demand, Europe, AdsWizz) rises to the challenge at 10:45am, presumably while his morning coffee is still in effect.
On the original research front, Les Hollander (Global Head of Audio Monetization, Spotify) will bring insights from anew pan-European study of online listening audiences across radio and streaming. Larry Rosin (President of Edison Research) will give us insights from Edison's ongoing and influential Share of Ear consumer surveys. And Russ Crupnick (Managing Director, MusicWatch) will evangelize "Toward a More Harmonious Ecosystem" with the light of data.
Addressing radio's challenge in meeting new consumer listening habits, and a general migration to streaming and mobile, Christian Schalt (Audio Content Strategist, Next Level Audio) will talk about "Mastering the Digital Transformation." A bit later in the day, Chris Price (Director, New Slang Media) will present "The Discipline of Innovation," which moves forward-looking thinking from theory to practice.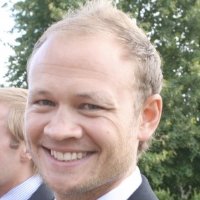 What about podcasting? Ross Adams (UK Country Manager at the podcast platform Acast), whose previous job was European Sales Director at Spotify, will bang out "The Present and Future of Podcasting." Bring your questions for him.
At the end of this power-packed day, attendees will settle into the RAIN Cocktail Reception — the best meet-and-mingle networking hour in the industry. CLICK HERE for more information, and to register for RAIN Summit Europe.