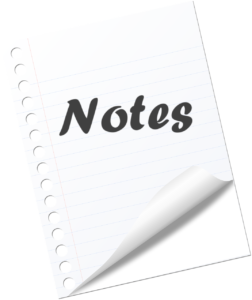 Jottings of note:
Smart v2.0
After much on-air tearfulness and the departure of Molly Wood from APM's Marketplace spin-off Make Me Smart, the show has settled on interim host Kimberly Adams to be the permanent co-host with Kai Ryssdal. The change — well continuation — is effective immediately. Adams works in DC, so it's a long-distance co-hosting relationship with LA-based Ryssdal. Molly Wood, meanwhile, has settled into her gig as co-host of This Week In Startups, the Jason Calacanis effort which has been running since 2009.
'Tis the Season
It's that time of year — March, when Edison Research releases The Infinite Dial, U.S. edition. It's the most influential annual consumer research about how Americans listen to audio. The results are traditionally released online via webinar. Same this year, but the presentation will also occur live at Podcast Movement Evolutions in Los Angeles. The date is March 23, and if you're not at the PME the virtual registration is HERE.
Following the Followers
Rephonic has released a new tool which looks up how many followers a podcast has on an array of podcast listening apps. Rephonic calls them "subscribers," which is traditional but increasingly confusing. The tool is fun to play with (HERE) but somewhat hampered by the unavailability of Apple and Spotify/Anchor metrics.
— Monday, March 14
.