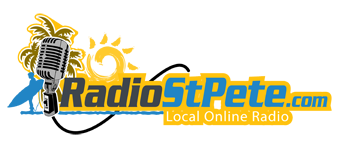 Joining the emergent movement of online radio stations with local focus, RadioStPete (www.radiostpete.com) went online last summer. Covering local music and events in the Tampa/St. Petersburg, the station aspires to bring back radio with local values, an attribute its founders believe has been lost in the era of deregulation. As such, RadioStPete is part of the same trend as Portland Radio Project (which RAIN featured here), and others.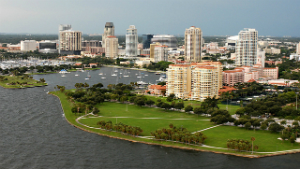 "I came out of a radio era in the 1970s when doing hyperlocal stuff on the radio was very good business," co-founder Joe Bourdow told RAIN in a phone call and several email exchanges. That's how we did as well as we did with the stations I owned in Georgia. As time went on, the industry consolidated. You had corporate ownership out of town, and one person managing five or six signals. Deregulation occurred. For all these reasons, real localism went away. I though that was a mistake for local radio."
"On my bucket list was to revive radio in St. Pete, and I started it last July."
Bourdow's partner in local Internet radio is Patrick Kina, who is currently based in Durham, NC. Bourdow and Kinas met as radio play-by-play partners for the minor-league Carolina Mudcats baseball team. Kinas is currently the radio voice of the Triple-A Durham Bulls.
RadioStPete is a low-budget operation for now, with a volunteer staff. "I am the voice announcer," Bourdow said with bemused self-deprecation, "and I'm paid what I'm worth."
The station's programming staple is soft rock, played all day. The evenings carry more specialty programming (e.g. interviews and arts coverage). Local musicians and bands are featured on weekends. As such, the programming has obvious hyperlocal slant, but also global appeal. Bourdow told us that about a third of the stations listeners come from Tampa/St. Pete.
"You have to balance the desire for a hyperlocal audience of a couple of thousand listeners, with the desire for a larger audience," Bourdow said. "I do some social media, but I'm not spending significant money trying to build a local audience specifically — I'm just trying to build an audience. I'm figuring out what gets people to listen, and keep listening. I look at traffic in real-time almost constantly. I've learned that niche content with a long tail, as we did with International Baseball in March, can build thousands of listeners quickly."
The community is responding enthusiastically to the new local station. "St. Pete has a tradition of being the 'Sunshine City,' where tourism is the number-one industry. The city is constantly promoting what a wonderful place this is — beaches, waterfront, great downtown — and I find that local folks are thrilled with RadioStPete.