---
RadioPublic has launched what might be called a venture capital company for podcasters: PodFund, which starts with seed investment of $2.3-million. It claims to be the first dedicated source of funding for podcasters.
PodFund presents an open door to applications by early-stage podcast creators, and outlines its terms publicly in a two-page, easily understood sheet. The essentials involve an upfront investment in the range of $25,000 to $50,000, with a revenue-share agreement in the 7-15% range for three to five years. The outfit can help creators find administrative and legal assistance as needed. Podcasters retain 100% ownership of their shows, freedom to develop parallel income streams, and discretion of where and how to distribute.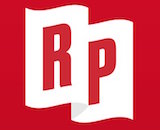 PodFund is a for-profit venture launched by RadioPublic as an independent entity. Nicola Korzenko has been hired as General Manager — she comes from Amazon Prime Video and a stretch at Creative Artists Agency. Participating investors include Bloomberg Beta, Zelkova Ventures, TechNexus, Pascal Levy-Garboua and Weave Capital.
Podfund's aspirations go beyond single successful podcasts. In writing about the venture, RadioPublic CEO Jake Shapiro refers to Gimlet Media and Stuff Media as the "top end [of] a new class of creator-led media company." Both those companies have had recent and rich exits — Gimlet to Spotify and Stuff to iHeartMedia.
"In coming months we will find, fund, and support dozens-and eventually hundreds-of podcasters by establishing Podfund as the go-to ally for creators," said Shapiro.
PodFund has launch partners — creators who are in the program: Hebah Fisher (Kerning Cultures), Erica Mandy (theNewsworthy), Jake Brennan (Disgraceland/Double Elvis Productions), and Malcolm Gladwell and Jacob Weisberg (Pushkin Industries).
Applications are open HERE. General PodFund info HERE.