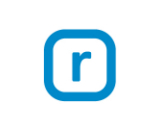 Radionomy announced that it will work with Nobex to create mobile apps for its most popular stations. Through the partnership, 650 of the online radio platform's stations will receive free apps that will be made available on both the Apple App Store and on Android's Google Play.
"The mission of Radionomy has always been to provide the most relevant tools for our broadcasters and producers so they can maximize their audience reach," said Thierry Ascarez, the company's vice president of business development. "Partnering with Nobex and providing free mobile apps to our popular stations will help stations grow their brand, expand their audience, and build sustainable revenue."
Radionomy has made headlines several times this year for its partnerships that furthered the resources available to people who create stations under its banner. It entered into deals with dotFM, Sonos, and iStreamMedia to improve its reach and offerings to online stations. It also kicked off 2014 with a big purchase of Winamp and Shoutcast.