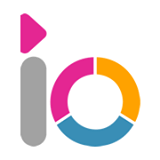 RadioIO, a streaming music service that provides a consumer-facing product and also provides music to businesses, acquire CrowdStream, which connects performing bands with their fans.
"RadioIO has both B2B and B2C subscription services, which differentiates us in the marketplace," RadioIO COO Julia Miller told RAIN.  The CrowdStream acquisition leverages the idea of getting closer to the artists, who are the content creators. This streamlines the artist's ability to communicate with listeners."
The press release notes that CrowdStream has powered mobile engagement for over 150 artists, including Mötley Crüe, Neon Trees, Shinedown, and The Wanted. RadioIO plans to build on that start with more artists and new features.
Also this week, RadioIO launched consumer listening apps in the Apple and Android app stores. Our testing of the Android version showed a clean, simple, and colorful product. RadioIO offers free listening through these apps, and the website, plus multiple subscription plans that unlock enhancements such as eliminating ads and accessing the music library on demand.