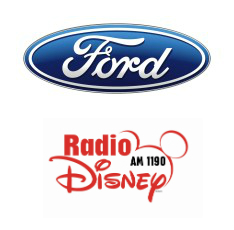 Radio Disney has taken another step in the digitization of its programming, integrating Ford's AppLink code in its mobile app. The result is integration with Ford's SYNC dashboard, which gives drivers easy control of the app without touching the mobile device. As with other SYNC-enabled apps, Radio Disney's product will be automatically located by the Ford system when the driver plugs the smartphone into the dashboard. Then, the app is bundled into the dashboard and controlled via steering wheel buttons and voice commands.
In August, Disney rocked the radio world by announcing an abrupt exit from its terrestrial broadcast strategy, intending to sell nearly all (23 of 24) of its wholly owned broadcast stations. the company cited increased streaming, and promised to migrate its audio programming to IP-delivered sources.
In November, Disney launched three new channels on Slacker Radio. "Radio Disney wants to be everywhere our listeners are, and that's increasingly on digital services like Slacker Radio," came the executive announcement at that time.
Launching a presence in ford SYNC dashboards, 1.5-million of which are currently on the road, represents an ambitious (and family friendly) competitive thrust for Disney, which will be jockeying for share-of-ear with streaming giants like Pandora and Spotify.