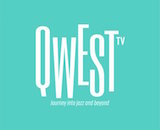 Quincy Jones is helping to create a new digital hub for jazz enthusiasts. Qwest TV is an online library for video content across the genre. It is slated to go live on December 15. The launch content includes concert videos and documentaries, most of which have not been made available to YouTube or other streaming platforms.
Why video? "You remember 10 percent of what you hear and 30 percent of what you see," the legendary jazz performer, composer, arranger, and wearer of many other hats told The New York Times. "When you see it, it hits you twice as hard."
Qwest TV will follow a subscription model. The base cost is about $9 a month, or nearly $12 for high-definition streaming. The site does offer a slight discount on annual subscriptions.
"It's a niche market, for sure, but the beautiful thing about this music is that it's international," said Reza Ackbaraly, a French TV producer partnering on the project. "When you're thinking of people like Chucho Valdés or Herbie Hancock or Kamasi Washington, they don't fill a stadium with 30,000 people, but they will fill something from 500 people to 7,000 people in every major city, all over the world."