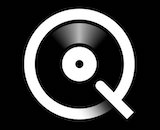 Qobuz made its long-awaited launch in the United States in February, and the high-resolution streaming platform has now shared some insights about the first six months of the rollout. The business said it has nearly 200,000 customers across all 12 of its markets, with 25,000 of them in the U.S.
"We're not competing with the big guys," U.S. Managing Director Dan Mackta said. "Our aspiration is to reach 1% of the market."
It will face some competition. Tidal and Deezer have made hi-fidelity listening a key selling point for their high-end subscriptions, and Apple Music recently announced a plan to make master-quality audio available on its service.