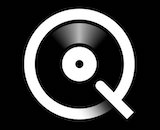 Qobuz has launched in the United States, a long-awaited move from the hybrid download and streaming service. The company, based in France, focuses on audio, with a library of 40 million CD quality tracks and millions more that are hi-res. Qobuz has been available in Europe since 2007, and has been working toward a U.S. launch for over a year.
Dan Mackta, managing director for Qobuz U.S., said that the service is targeting high-end listeners rather than the casual audience. The service has a range of plan options, starting at the typical $9.99 per month and rising to the Sublime+ tier, which offers full hi-res streaming and discounts of 40%-60% on its download store for $299.99 a year.
"Audiophiles have been crying out for this kind of service in the US for several years," Mackta said. "There are other platforms that do some of what we do, but we are trying to be the best Qobuz we can be and find our people, who may not even be doing any music streaming yet."
The strategy of reaching only discerning and moneyed listeners isn't all that new. Deezer took a similar approach when it expanded from Europe to the United States.