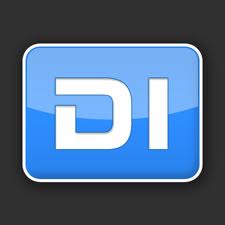 Connoisseurs of electronica find no better pool in which to dive deeply and slake their unquenchable thirst than DI (Digitally Imported) Radio. (www.di.fm) Started in 1999, when founder Ari Shohat began streaming his favorite music from a college dorm room, DI now presents 55 channels of finely categorized, human-curated electronic music. No selection algorithms are crawling around DI. An emphasis on refined quality is reflected not only in the listening music streams, but also in the darkly atmospheric product design (web and most mobile systems), and the sonic level of its high-bitrate streams. 
The streaming is rock-solid in our listening experience. It's easy to become immersed in the channel menu, anchored by mainstays like Ambient, Dubstep, House, Trance, et al. Music discovery is furthered with niche specialties such as Russian Clubhits, Cosmic Downtempo, and a delicious favorite in the RAIN editorial office: Vocal Chillout.
Don't expect interactive candy that is standard in the big brands, like song skipping, voting, or artist-seeded stations. This is pure, radio-style, push-button, lean-back listening. Trust the programming.
Ads: yes. House promotions are mixed with national audio campaigns (The Home Depot is in rotation today). DI Premium silences the ads for five bucks a month or 50 per year — an attractive proposition when you're focusing on intensely atmospheric mood music where commercial interruption is sharply discordant. Sound fidelity goes up in Premium, too, from 64k AAC to 128k AAC. A nifty audio demonstration tries to convince you how happy your auditory neurons will be if you upgrade.