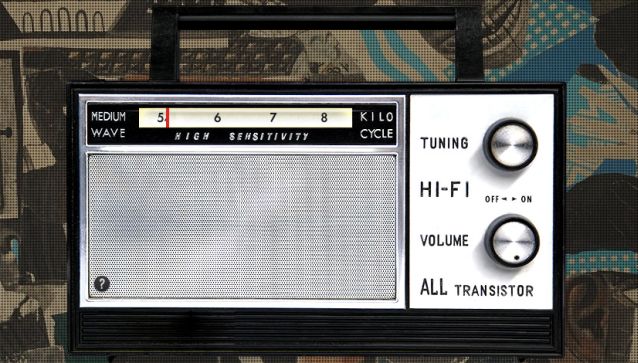 Ready for an antidote to the ordinary? The extraordinary All-Transistor Radio, a project of Magic Transistor, is the answer. More eccentric than college radio, All-Transistor Radio is programmed by a disparate affiliation of music collectors around the world.
"An exploratory collective of DJs, artists, and musicians based in New York, San Francisco, and London, we seek to shed light on exceptional artifacts of cultural significance," the site explains.
The user experience is nearly perfect in context of our Pureplay of the Day standards. There is no searching for a Play button, no problem with streaming, no cluttering miscellany on the screen. Hit the Tuning knob to switch among four stations.
The eclecticism prohibits even labeling the stations, or categorizing what you hear in any way. Quality, rarity, and interest are the guiding music selection attributes. The streams are agnostic of genre and decade. We've heard classic rock, spacey electronica, obscure world music, alt-folk, jazz, and reggae. Specific artists in recent listening include Robert Fripp, John Holt, Geneva Jacuzzi, Ash Ra Tempel, Joe Meek, The Saints, Jackie Mittoo, Augustus Pablo, Dennis Alcopone, Rapoon, and The Ventures.
Keep your favorite music-ID app close at hand while listening — but be prepared for plenty of "could not find." This is exceptionally adventurous, knowledgeable, and rewarding lean-back listening.