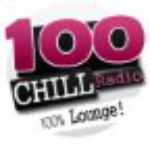 Rough night last night? Too much fake blood and unholy reveling? Today's pureplay, 100 Chill, lands on the easy-listening side of Lounge Chill. Inoccuous Andean flutes burble through smooth-jazzy electronics. This is hangover-friendly music, also effective for bringing you down gently from sugar overdose.
We've been gently swaying to Club Des Belugas, Blue Wave, Lisa Maroni, Paul Hardcastle and other soothing sonic wallpaper acts. Re-capture your energies for the upcoming weekend.
100 Chill is a Radionomy station. From its page (go here), you can back into the general Radionomy station directory, which, if you haven't tried it yet, might surprise you with its depth and range.