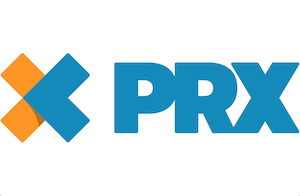 We received a note from PRX with the news that the audio network has scored distribution rights for Latino USA, a national news and cultural affairs program, for release to 220 public radio stations across the U.S. The Latino USA podcast (see it HERE) will join PRX's portfolio of on-demand audio. The program is anchored by journalist and Futuro Media Group founder Maria Hinojosa.
Latino USA was previously distributed by NPR.
The team has received numerous accolades from such institutions as the Peabody Awards, Edward R. Murrow Awards, Robert F. Kennedy Awards for Excellence in Journalism, the International Documentary Association, and others. Additionally, Maria Hinojosa's honors include multiple Emmy Awards, a Studs Terkel Community Media Award, the Sidney Hillman Prize, the I.F. Stone Medal for Journalistic Independence, and the Leo C. Lee Award by the Public Media Journalists Association.
The podcast has garnered more than 3,000 ratings in Apple, has enjoys a 4.9-star ranking.
"Latino USA exemplifies public media's power to create a space for empathy, tell truths, and pair must-hear journalism with deep perspective," said Shona Koester, Chief Strategy Officer at PRX. "The longest-running Latino-centered public media program, the show is essential for U.S. audiences. PRX is thrilled to bring Latino USA to stations across the country and to podcast listeners everywhere beginning in the fall."
"It's our mission to provide authentic journalism for and about an increasingly diverse community, reporting on issues that impact people of color and other traditionally marginalized groups," said Erika Dilday, CEO & Executive Director of the Futuro Media Group. "Latinos are the fastest-growing demographic in the United States and the Latino electorate is also the second-largest voting bloc, so there is no doubt they will be significant voices in the years ahead. At Latino USA, we shed light on the most crucial issues that intersect human lives, families, and communities during these critical times. We're delighted to partner with PRX, champions of the possibilities of public media."
.