Podtrac released its monthly Top Podcasts ranker (U.S. listening) for October, which continues to show the success-breeds-success principle. The top five shows are identical from the September report. (See the grouping below.)
The entire 20-podcast cohort is pretty stable, though we see more  movement this month than in some past months. Of the three shows with the most upward movement in the chart, two of them (CNN News Briefing and FOX News Radio 5 Minute Newscast) publish multiple times a day, which obviously helps drive listens. That said, it must be noted that this chart is based on audience size — number of listeners, not number of listens.
New to the Top 20 in October are FiveThirtyEight Politics and FOX News Radio 5 Minute Newscast.
Here is the list: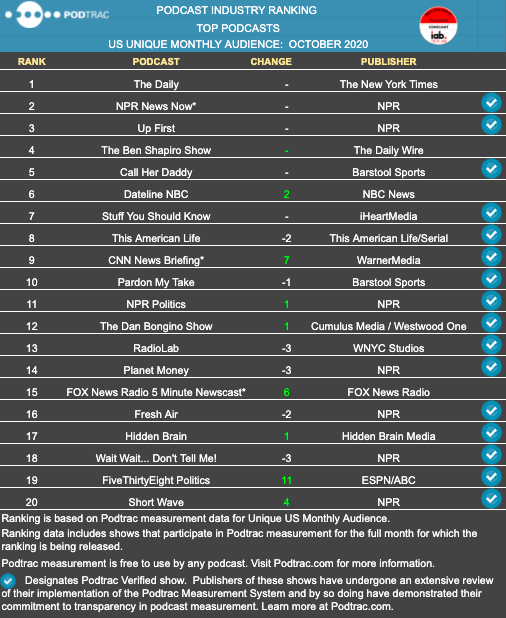 .