File this under "Nothing new under the sun." Or, "Nothing succeeds like success." Or, wow, podcasting is like every other media category.
In the November edition of Podtrac's Top Podcasts industry ranking, not a single new show entered the list from October. In October, three new shows came in, a reasonable 15% turnover. (Podtrac measures clients of its no-charge measurement service; American listening only.)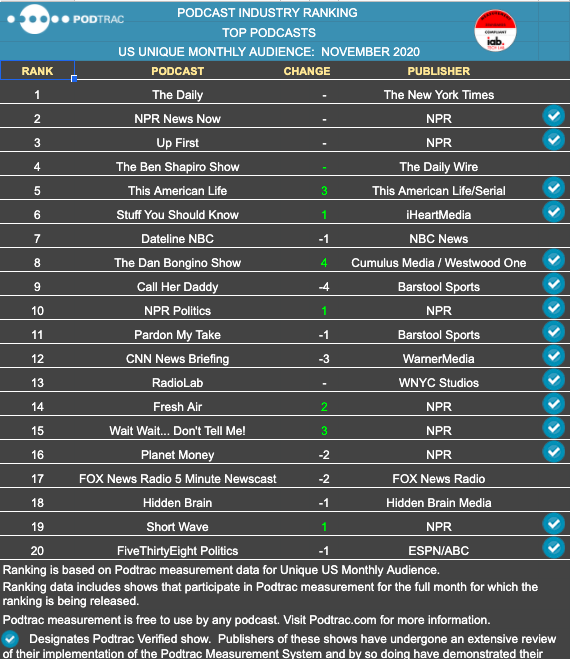 This biggest mover in November was The Dan Bongino Show, a politics talker, which slid upward four spots during the election month.
The top four slots remained resolutely unchanged: The Daily, NPR News Now, Up First, and The Ben Shapiro Show — three news show and one political opinion podcast.
As in October, NPR owned seven top-20 spots. Barstool Sports owned two spots. No other publisher claimed more than one place.
.