Podtrac released its Top 25 New Podcasts of 2020 list. The release follows an earlier reckoning at the end of Q3 — an intermediary list. We are uncertain what purpose that preliminary list served, but now it serves to illuminate podcasts in the final list which made the cut in the final two months of the measurement period. (The final list measures shows which were launched between December 1 2019 and December 1 2020.
Comparing the two lists, we see six slots which were switched out in the final two months: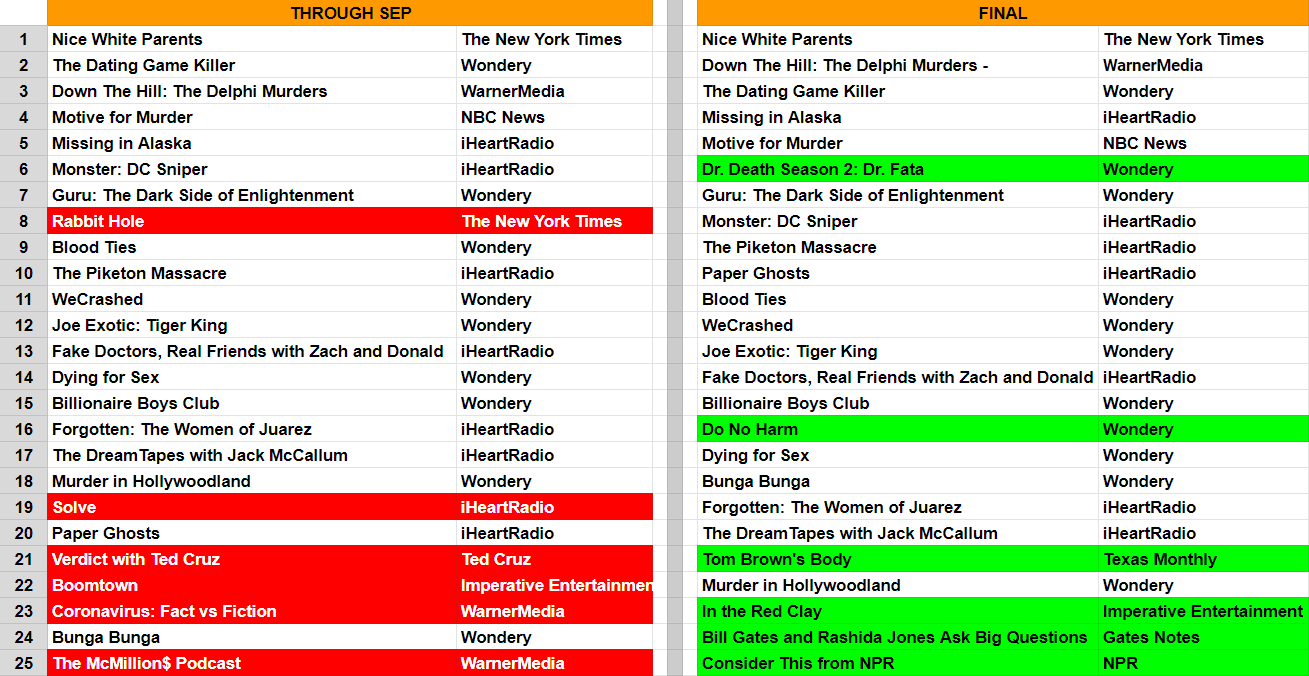 The red highlights lost their placements in the list for 2020.
Of main interest with Podtrac's top-of-the-year, though, is the network concentration. Wondery is represented with 11 shows; iHeartRadio with seven. In an eye-popping demonstration of network power, the 7 through 21 slots are filled by those two juggernauts.
.