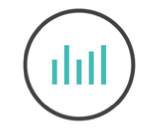 Recently launched podcast network Podglomerate has added two shows to its lineup. Both are part of the TuneIn First Play program and both premiered on October 2. The new programs are 2 Girls 1 Podcast in production with The Daily Dot and ReMade in production with Serial Box.
2 Girls 1 Podcast is hosted by actors Alli Goldberg and Jen Jamula. The duo's in-person performances feature word-for-word readings of different online content, and their talk show podcast continues to explore the strange subcultures of the Internet.
ReMade is a fictional serialized story of 15 episodes. It's a science fiction thriller written by Matthew Cody, Kiersten White, E.C. Myers, Andrea Phillips, Carrie Harris, and Gwenda Bond.