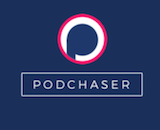 Podcast database Podchaser announced that it has raised seed funding of $1.65 million. The company will use the money in support of its three core initiatives: advanced search and discovery, industry-wide data standardization, and data-driven marketplaces for connection. The round includes investors High Alpha Capital, Hyde Park Venture Partners, Poplar Ventures, Lunsford Capital, Rich Greenfield, and Matthew Luckett.
Along with the fundraising news, the company introduced Podchaser Connect, a new platform to help podcasters meet guests for their shows. The tool will use its database of show credits to help podcasts link up with guests such as brand representatives, university professors, authors, experts, and more.
"Podchaser was started to solve my personal frustration with discovering great podcast content," Podchaser CEO and Co-founder Bradley Davis said. "As the podcasting industry continues to grow, our position as a cross-platform, agnostic database will be vital in fueling content discovery and industry connection."
Podchaser's database includes a wide range of podcast credits. It contains information about shows and specific episodes, as well as ratings and reviews, sharable list, and tags.