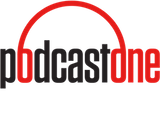 PodcastOne has added four new shows to its lineup this spring. The podcasts include a range of topics and notable celebrity or expert hosts.
The GG Podcast: Rick Fox, a former Los Angeles Lakers basketball player and an owner of the Echo Fox esports organization, will co-host this gaming industry show with his colleagues Jace Hall, CEO of Twin Galaxies, and Todd Roy, head of content.
Enough About Me: This show, hosted by Shep Rose of Bravo reality television show Southern Charm, debuted yesterday.
Sports Like A Boss: Co-hosted by Holly McPeak, retired Olympic volleyball player, and sportscaster Anne Marie Anderson. Robin Roberts of ABC was the inaugural guest for the first episode, which also published yesterday.
Say It Forward: This show, originally from Workhouse Connect, is new to PodcastOne. It's hosted by financial advisor Rebecca Rothstein and marketing executive Lee Ann Daly.