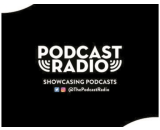 We heard from Podcast Radio CEO Gerard Edwards that his company, the all-podcast DAB+ station, is raising a crowdfunded equity campaign on the Seedrs platform. (HERE)
Podcast Radio plays an all-podcast programming slate (including Pod Drop from RAIN News) in London, Surrey, Manchester and Glasgow. "Podcast Radio marries broadcasting and podcasting," Edwards says.
The stations' Seeder's page features an explanatory video. It explains that UK residents listen to radio 20 hours  a week on average. As such, radio is a good music discovery medium, and can be successful as a podcast exposure and discovery medium as well.
The investor pitch explains that Podcast Radio makes money through a variety of revenue streams, from content partnerships to ad insertion. Edwards and his partners also plan a subscription service (presumably streaming/downloading) in the future.
The listening experience of Podcast Radio is held together by "podjocks," described as a cross of music DJ and radio announcer.
Back to the investment opportunity — Podcast Radio values itself on Seedrs as a 2.3-million British pound-valued company, and is offering 4.16% equity across this campaign.