Podcast creation in May dropped to 9,391 new shows, from 14,282 in April, according to Listen Notes. It is the fourth consecutive monthly drop which has seen podcast creation on the slide through 2022. In January, 21,343 new shows were launched.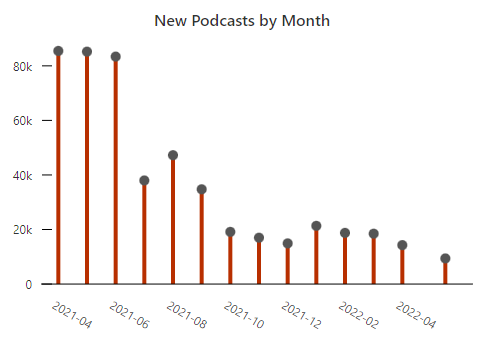 A year-over-year decline is in progress also, a sharply downward trend which reflects the fading Covid boom in starting new podcasts: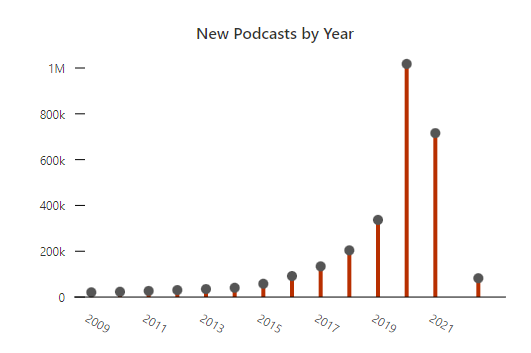 2020 (new shows) 1,017687
2021 (new shows) 715,730
Newly created podcasts in 2022 during the first five months total 82,246.
.