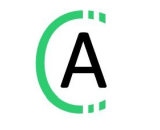 Podcast company Libsyn and podcast ad marketplace AdvertiseCase are celebrating the one-year anniversary of their merger. Libsyn acquired AdvertiseCast on June 4 of last year.
In this recognition, Libsyn takes the opportunity to disclose a general picture of AdvertiseCast earnings: "Since the acquisition, AdvertiseCast has accelerated Libsyn's advertising growth trajectory. The AdvertiseCast tech stack has enabled the business to grow both rapidly and profitably," the company states. "AdvertiseCast reported $12 million in revenue in calendar year 2020 and exceeded the earn-out target of $18M in revenue in calendar year 2021."
The AdvertiseCast market encompasses 2,900 podcasts (92% growth year-over-year), 210 of them exclusive, and services over 740 advertisers.
"Libsyn's AdvertiseCast is celebrating a pivotal milestone – and with industry forecasts pointing to significant podcast advertising growth ahead, we're paving the way in rolling out new innovations and robust insights — and with greater transparency for our advertisers," said Dave Hanley, Chief Revenue Officer at Libsyn's AdvertiseCast. "New capabilities in podcast advertising makes the medium even more compelling for brands of all sizes to harness the power of podcasting in connecting with diverse listeners and driving measurable outcomes."
.