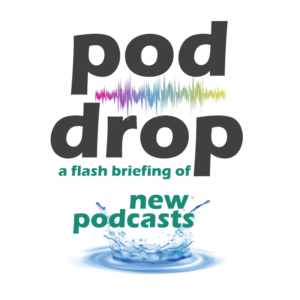 Pod Drop features new and returning podcasts. Today — futuristic galactic retribution from DUST, Jon Meacham returns with great American speeches, and Expedia brings back a podcast about … travel. 
---
It Was Said
(C13Originals)
Following the success of Hope, Through History, The C13 division of Entercom's Cadence13 has recruited Jon Meacham again for this review of great American speeches. Meacham's trademark comforting and authoritative voice will offer expert perspective on speeches by Martin Luther King, John F. Kennedy, Barack obama, Ronald Reagan, and several others. Meacham takes the script writing credit in this show.
[APPLE]
trailer:
CHRYSALIS
(Gunpowder & Sky / DUST)
The latest SciFi saga in the DUST podcast series, in affiliation with Gundpowder & Sky, CHRYSALIS is a post-apocolyptic story about the dregs of near-devastated humanity taking it to interstellar invaders. The 14-episode audio show is immersive, with strong acting and sound design. Launches tomorrow, Sep. 16.
[APPLE]
trailer:
Out Travel The System
(Expedia)
A podcast filled with travel tips … NOW? Actually, this is a new season of an existing show produced by travel service Expedia. But the question stands, and is answered this way: "Even when we're not going anywhere, we're planning our next adventure." Created and hosted by Nisreene Atassi, the show provides info and ideas for inspiration. Think of it as the Covid version of armchair travel.
[APPLE]
trailer:
Remember: Pod Drop is a podcast too! It's a highly produced flash briefing which previews three new podcasts each episode. The podcast features different shows.