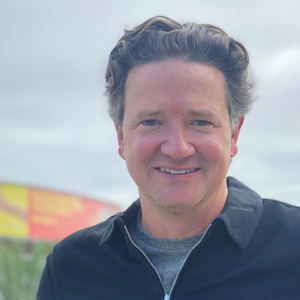 Podcast listening app Pocket Casts has filled the CEO position that was exited by predecessor Owen Grover in march, with the hiring o f John W. Gibbons.
According to the press release, Gibbons brings with him more than 20 years of experience in digital media and entertainment with globally recognized brands. Most recently, he served as a Principal at Atom Tickets as well as a strategic advisor to Podchaser and Props Project. He also spent 14 years with Amazon in various leadership roles, serving as the head of its movie/TV vertical and overseeing product and global revenue for IMDb.com. Gibbons is based in Los Angeles.
"Becoming the CEO of Pocket Casts is truly a dream opportunity for me," said Gibbons. "Not just because it's always been a favorite app of mine, but also because of the moment that the industry is in with broader, mainstream audiences falling in love with podcasting and building deep, new relationships with their favorite shows. And while the medium is rapidly growing, we still have so much to figure out in terms of monetization and supporting publishers. It's an honor to join such a talented team, leading the vision of providing listeners with the best experience and publishers with greater insight, control, and access to their audience."
Pocket Casts is owned by a consortium of public media entities including NPR, WNYC Studios, WBEZ, and BBC Studios. The platform serves 1.5-million podcasts, and is available in 195 countries. Today's information did not include user numbers. In the Android app store, Pocket Casts shows over one-million downloads and 67-thousand reviews.
.