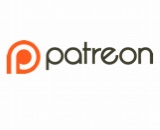 Crowdfunding platform Patreon has closed a series C funding round of $60 million, bringing its total raised to $107 million. The new financing will go toward hiring and scaling growth for the patronage-based platform for supporting creative projects. Patreon already has 50,000 creators and its 1 million subscribers pay an average of $12 a month to artists, musicians, performers, and, noteworthy for RAIN readers, podcasters.
Patreon's model is distinct from other crowdfunding and fan-driven platforms. Rather than support a single project with a one-time pledge, as with Kickstarter, Patreon sets up recurring payments from fans to artists. As with Kickstarter, different pledge amounts are accompanied with different perks and bonuses. The distinction is that Patreon allows a steady, regular income rather than a single massive influx of money.
This has made the platform very appealing to podcasters, especially since it provides some independence and, for those with the chops, can help create a thriving, passionate listener base. For instance, the Chapo Trap House show is the company's top podcast creator, currently boasting nearly 19,000 patrons who supply it with $84,072 a month. That's the outlier figure, but even smaller operations can still rake in a couple hundred, or maybe a few thousand dollars a month.