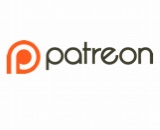 Patreon, a crowdfunding site based on the idea of classical patronage, has acquired Subbable, a fellow crowdfunding service. Subbable was founded by Hank and John Green, YouTube personalities known as the Vlogbrothers. They agreed to sell the platform after changes to the Amazon Payments service would have cut monthly income. Patreon CEO Jack Conte explained some of the details in a blog post announcing the purchase.
While most financial terms of the deal were not revealed, Patreon will be matching migrating pledges up to $100,000. Conte emphasized that taking care of Subbable's creators would be top priority in the transition. "The Matching Program means an extra $100,000 is going to creators." he said. "Patreon IS acquiring Subbable and money IS changing hands, but MOST of the money that Patreon is spending on this acquisition is going to the matching program." Conte said that the Subbable duo exemplified the "Creator First" philosophy that he had created at Patreon and voiced optimism about the outlook for the combined platform.
Patreon has found success with musicians and podcasters for its direct-to-consumer approach to funding creative projects. The platform processed fan donations and subscriptions of $10 million to Patreon creators in 2014.