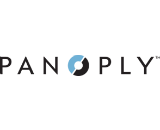 Podcast company Panoply is running a campaign that asks listeners to select new shows to get picked up for a full season. The Panoply Pilot Project has debuted four first episodes of original podcasts. Listeners can offer feedback on each show and vote for the ones they want to hear as a regular Panoply series. This project seems more focused on discovery and listener involvement with programming, since it seems that multiple podcasts could turn into full series.
The participating shows are:
Family Ghosts, a look into the secrets families keep from one another (hosted by Sam Dingman)
By the Book, a fun look at the efficacy of self-help books such as The Secret (hosted by Jolenta Greenberg and Kristen Meinzer)
The Awkward Family Podcast, the real story behind those decked-out-in-denim family glamour shot memes (hosted by SuChin Pak and Mike Bender)
Dirty Tackle, a hilariously irreverent new soccer show from the award-winning team at Dirtytackle.net (hosted by Brooks Peck, Ryan Bailey and "Theo Messi")
The episodes are available on iTunes. Thanks to a partnership with Apple, Panoply will track subscribers, downloads, and comments on the shows over the course of the three-week contest.