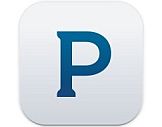 The Sydney Morning Herald interviewed Pandora Australia CEO Jane Huxley for insight about the streaming environment down under. Pandora is reportedly adding between 20,000 and 30,000 users a week, and has already passed the 2 million members milestone. Even though additional services have entered the streaming space in Australia, Huxley told the Herald that those companies were creating additional interest in the music platforms.
The company is using targeted advertising in Australia as it does in the U.S. market. "The core proposition for Pandora is that every listener than we have is logged in all the time. We know who they are, where they are and what they like."
Huxley also discussed the future of connected cars. "Our goal by the middle of the year is to have Pandora shipping in 60 per cent of all new cars in Australia," she said. The company already reaps the benefits of what its U.S. arm of the business has done with car manufacturers.
"It's nice being a start-up here in Australia in the big warm hug of a listed US company that's doing really well. We are incredibly well funded here in terms of looking at the longer term of what we want to achieve," Huxley said.