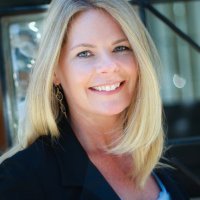 Heidi Browning, Senior Vice President, Strategic Solutions at Pandora, is leaving the company to become Chief Marketing Manager at the National Hockey League (NHL).
"It is a great honor and privilege to join the NHL for their centennial year as a powerful, passionate, and enduring brand," Browning said. "This is also a milestone for women leaders. Three women now sit in chief marketing officer roles at three of the major sports leagues."
At Pandora, Heidi Browning was involved in many of the high-profile brand partnerships and creative marketing executions in the Pandora service. In conversations with RAIN News she spoke of "ad experiences," and emphasized the value of data in building marketing partnerships with major brands. "We come to the table with what we know is best for the listener," she said in an interview. "They come to the table with what they know is best for the brand. Together we create a custom experience." She said that audio was the most powerful form of advertising.
Browning describes herself as a "digital marketing passionista dedicated to peace, love and ROI." She spoke at RAIN Summit West, in Las Vegas, in 2015.