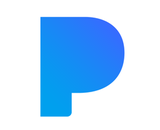 In Pandora's Q1 earnings call yesterday (see RAIN's coverage here), some of the most interesting remarks came during the investor Q&A, as usual. Two key subjects investors brought to the discussion were Pandora's acquisition of ad-tech company AdsWizz, and the future of podcasting in Pandora's content catalog.
Buying AdsWizz
"The acquisition of AdsWizz will be a big step and signals a clear acceleration of our ad-tech capabilities, allowing us to transition from the largest digital audio ad publisher to the largest digital audio ad platform." –Roger Lynch, CEO Pandora
Co-presenters Roger Lynch (CEO) and Naveen Chopra (CFO and ex-Interim CEO) made it clear that buying one of the leading audio advertising technology companies, AdsWizz, reflected a multi-strand strategic vision. Part of it is programmatic; Pandora has offered programmatic buying of its banner display inventory for years, but has (in the opinion of some observers) lagged at delivering programmatic audio. If the company has lagged, one easily presumed reason would be the ambitious human-powered sales force Pandora has built out in dozens of U.S. radio markets. But in February of this year, Pandora did release a private programmatic audio platform.
AdsWizz's long development history in audio programmatic will certainly accelerate Pandora's programmatic roadmap, and that was emphasized in yesterday's call. Another area of development will be the AdsWizz technology team, some of which resides in Romania, which Pandora leadership plans to expand.
Thinking more broadly about the value of owning AdsWizz technology and its existing client business, Naveen Chopra said this:
"Our plans for AdsWizz begin with programmatic audio, which is a small ecosystem today because large amounts of supply have not been aggregated in a single marketplace. With AdsWizz, we will be taking Pandora, the world's largest publisher of digital audio advertising supply, and aggregating it with inventory from the world's other leading audio publishers. […] As we've seen with comparable marketplaces, this creates powerful network effects. Buyers want to go where the inventory resides and publishers want to be where the demand lives. So how will this create value for Pandora? Well first, the network effects I described mean that when we connect inventory from leading publishers like iHeartMedia, Deezer, the Global Group and, of course, Pandora, with top tier demand side platforms such as The Trade Desk and MediaMath, we expect the aggregated demand to create an even more robust programmatic channel through which to sell Pandora audio inventory." 
Note, in Lynch's remarks above, that AdsWizz now does business with music streaming platforms that number among Pandora's direct competitors. One investor picked up on this and queried Lynch:
"I'm curious to hear what the dialogue has been with some of your, quite frankly, straight competitors that use that platform for ad monetization as well. Co-opetition [sic] is a pretty common feature in the online ad space. Do you think you can maintain those relationships, or should we have some expectation that maybe some of that falls away over time?"
 Lynch's reply was straightforward, indicating that he had balanced this consideration in his M&A diligence: "When we did our analysis of the valuation of the company, we frankly assumed that a good portion of customers would leave. We obviously hoped that they wouldn't. But from a valuation standpoint, we assumed that there would be a loss of some set of the customers that they have."
Lynch believes there is a benefit to AdsWizz clients in staying put, as the platform's available supply of advertising swells with the addition of Pandora's huge inventory — his theory is that scale is attractive to the advertising buy side, benefiting all sellers whether they compete with Pandora or not. 
"One of the main reasons why we bought AdsWizz was because we see that big shift that will happen from the $28 billion from terrestrial radio globally that's going to end up as digital audio, and it will be monetized principally we think through advertising." –Roger Lynch
Podcasts in Pandora
Pandora offers podcasts now, smoothly integrated into the app's mostly-music interface. Subscribers can search, browse, follow and listen to single episodes and entire series. Pandora's commitment to podcasts is an industry question mark. Roger Lynch gave hints:
"We expect music will continue to represent the majority of our audience," Lynch said in yesterday's call. "But podcasts represent a real opportunity to grow. There are 73 million people listening to podcasts every month. In the near term, you can expect that we'll begin to add more content to our platform, but our long-term plan is much more ambitious. Make that content far more relevant, discoverable, and shareable than it has ever been, with the launch of our Podcast Genome. Further, we think our ability to improve the monetization of non-music content by leveraging the capabilities from AdsWizz will make us an attractive distribution partner for leading content owners."
The "Podcast Genome" is an initiative to mirror the Music Genome — Pandora's bedrock technology piece which founded the company — presumably through analyzing podcast content and connecting it to other shows that fans will love. No details beyond that basic conception have emerged. More remarks:
"The real effort is sort of happening beneath the surface, which is the development of what we call the Podcast Genome. And the reason we're doing that is because we think that although podcasts are growing as a category, we think there are some things that really inhibit their growth. And one is discoverability, the other is monetization. And those are the two core strengths of Pandora."
Our listeners expect a different experience from Pandora than they would get from just seeing a list of content that they would just choose from. So it's a big effort for us this year. A lot of stuff going on behind the scenes. –Roger Lynch
---