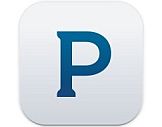 In a recent interview, Pandora CFO Michael Herring spoke about the company's interest in making its services more friendly to drivers on the road. To that end, Bloomberg reported that Pandora is exploring the world beyond music, with interest in formats such as talk radio, news, and sports.
"Music's an important piece of radio listening in the car, but if there's a place where spoken word is also equally, and more important really, it's in the car," Herring said. He drew comparisons to Sirius XM, where the star attraction isn't a hot musical artist but Howard Stern.
Pandora knows it needs to push for more listeners, especially after investors were lukewarm on the lack of growth from its latest earnings call. Within that flat number, though, was a jump from 2.5 million car users to 7 million. Although that's an exciting increase, Herring said it's too early in the process to divulge specifics about what Pandora in the car might eventually look like.