In another victory for the idea that online radio is "real" radio, St Louis-based TheRoots.fm has won the Reader's Choice award for Best Radio Station in the Riverfront Times. It is the second year the Clas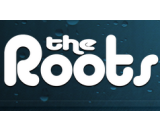 sic Rock internet radio station has claimed that award.
The award is particularly satisfying for John Stephens, founder of TheRoots.fm, reversing a decision two years ago, when the Riverfront Times, a St. Louis newspaper, declined to bestow the Reader's Choice award on the editorial ground that internet radio was not "real" radio. The outcome prompted a half-serious, half-fun protest outside the newspaper office, where station staff and a few supporters showed up with picket signs proclaiming "Internet radio is real radio."
TheRoots.fm was a finalist in the 7th Annual RAIN Internet Radio Awards, which were announced at RAIN Summit Nashville last month.