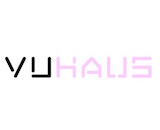 VuHaus announced that the latest station to join its discovery app is WUNC Music from North Carolina Public Radio. WUNC Music is an online and HD2 radio station serving listeners across North Carolina. VuHaus is a network of several public radio operations from around the country, with 19 other stations already on the platform.
"WUNC Music brings a rich heritage and a wide variety of local and regional music into VuHaus, from indie darlings Sylvan Esso to Americana future stars Mandolin Orange…not to mention the best BBQ east of the Mississippi!" says Mike Henry, VuHaus' brand manager.
"VuHaus is already chock-full of artists from North Carolina; we're excited to have the opportunity to build on that great work and continue to document the scene here," WUNC Program Director David Brower said.