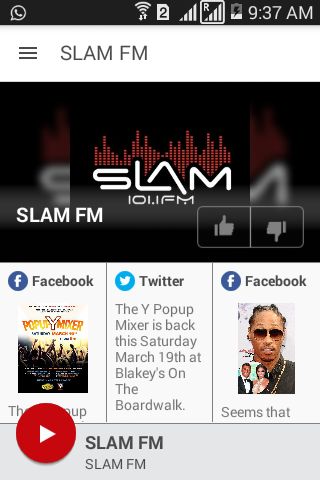 Nobex is announcing today the launch of Nobex Partners Premium, a new mobile app product for radio stations which provides a high level of user interactivity, increased engagement, and a suits of data tools on the back end.
Nobex Partners Premium is a new dimension of the core Nobex Partners business, which provides no-charge app development to radio stations, for both terrestrial webcasting and pureplay Internet stations. Over 17,000 station apps are on the Partners platform, representing 100 countries and serving 25-million users, according to the Nobex Partners website.
On the front end of a Partners Premium phone app, users see a menu of choices which encourage engagement with a station's social extensions and played music. You can thumb-up a song, which gets added to a Favorites collection — optionally, you can receive a notification when the station plays that song.
A graphical playlist section shows recently played tracks with album art. In the Premium station app we tested (Hot Dance Radio), we saw the currently playing song and seven previous tracks.
The Home screen is where users turn the station on and off, and see a tableau of social feeds. Stations can put a wide array of brand extensions there, including merchandise shops and a chat box for real-time community grouping around the station. The Activity screen is an immersive dive into the station's social utterances. Users who are logged into their social networks (e.g. Facebook) get full feed functionality within the station app. This is an important reversal of Facebook's tendency to pull users away from brands into a walled garden.
Behind the scenes, a station dashboard collects data on listener behavior, including the number of listeners to each song, drop-off data per song, and aggregation charts which show winning/losing songs, as well as tunes showing potential to become station hits. These tools are generating good feedback from the 130 stations signed up for Premium as it emerges from testing. Nobex has been developing its metrics intelligence for the last year (and previewed it in November at RAIN Summit Europe), and Partners Premium is the official launch which puts these tools in the hands of station operators. The granular data which documents real-time listener reaction to songs is intended to optimize programming and listener retention.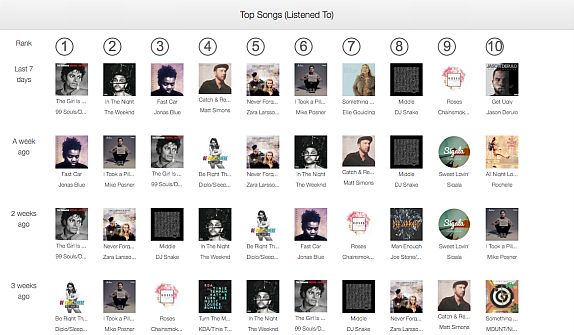 Gadi Mazor, Founder and CEO of Nobex Technologies, told RAIN News that the Premium program is free to stations that meet and exceed a streaming threshold of 1,000 hours per month. Others can buy in for $90/month.