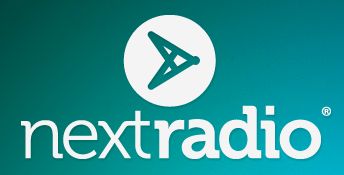 NextRadio has launched an ad campaign aimed at promoting the use of its app and the activation of FM chips in all smartphones. The campaign, in partnership with the National Association of Broadcasters, is asking terrestrial radio stations to run the spots. The main focus of these ads is to educate more listeners about NextRadio and the potential options that unlocking the chips would offer. It asks them to visit a website to petition wireless companies to make the feature available.
NAB President Gordon Smith asked for broadcasters' support in a letter, where he called NextRadio "an exciting new broadcast radio experience that is dependable in times of emergency and provides the interactivity listeners seek."
"The NextRadio platform is our key to future audience and advertiser growth with a renewed perception of what broadcast radio means," said Michelle Vetterkind, President of NASBA. "Together, these initiatives create a vibrant listening and advertising ecosystem for the entire industry."
Jeff Smulyan, CEO of NextRadio parent company Emmis Broadcasting, also chimed in with his endorsement: "If our industry tells the American people that they can activate the FM Chip in every smartphone, we are certain that our industry will be dramatically revitalized."
NextRadio faces a three-pronged challenge. This campaign highlights two of them: getting phone makers to unlock the FM chip that exists inside nearly ever phone, and driving users to download NextRadio fo over-the-air listening on their phones. The third challenge, not addressed directly in this campaign, is encouraging adoption by radio stations, who can use the TagStation back end to enhance the station signal pulled in by NextRadio.