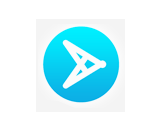 NextRadio, the Emmis-owned smartphone app that tunes in FM station over the air, has employed New York ad agency DeVito/Verdi to build an awareness campaign, according to a press release from the agency. The NAB "is supporting" the agency choice.
Up to now, promotion of NextRadio has been accomplished in-house, largely through the Insights blog at the TagStation website, which regularly updates downloads and adoption of the app. TagStation is the technology which furnishes enhanced FM reception to the NextRadio app. Stations which use TagStation deliver their signals accompanied by metadata and pictures within the app.
The hybrid nature of the whole venture (TagStation for radio stations and NextRadio for consumers) steepens the hill NextRadio climbs to stimulate over-the-air FM listening in phones. The marketing has been two-prongs, exhorting radio stations to use TagStation on one hand, and publicizing consumer downloads and listening hours on the other. Recently, NextRadio passed the million-download mark. (See RAIN's timeline chart here.)
It's even more complicated. Next Radio is not universally available — far from it. An Android-only app, it appears in Google app store on phones whose FM chips are activated, and where the phone is connected to a supportive carrier. Currently that boils down to about 30 phone models on Sprint.
This tangle of facts and promotional opportunity will be handed over to DeVito/Verdi, which promises a national and social campaign — presumably it will contain a radio component.