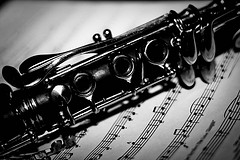 Michael Cooper of The New York Times wrote a round-up of all the available options he could find for streaming classical and opera music. These genres certainly don't dominate the discussions of digital media. In fact, opera and classical are seen as a niche audience, and that has created an uphill battle for those artists to negotiate good deals on mainstream streaming services. (Salon recently wrote about these challenges.) So what's the broader classical landscape looking like today?
Some opera companies and orchestras have experimented with launching in-house systems to share streams, both of audio only and full performances, with their fans, and these services were Cooper's focus. For instance, Medici.tv webcasts about 100 live performances annually. These streams are free when live, but fans can also subscribe for on-demand access to the full archive. The Vienna State Opera, the Metropolitan Opera, and the Berlin Philharmonic have services for listening and viewing performances.
One of Cooper's most interesting observations was that much of the classical music he found online was free. "Many organizations see streaming more as marketing than as a potential revenue stream," he wrote. This is certainly a different attitude than most pop music outfits have toward streaming, where the goal is to make the current listening technology lucrative as sales from physical formats decline. It's possible that, since classical music streams aren't as worried about reaching the biggest number of ears possible, these organizations will be able to experiment more with what digital and streaming services can look like.
[Image: Timothy Swinson]