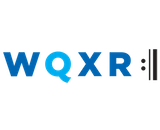 WQXR, the all-classical music radio station operating under the New York Public Radio umbrella, has hired Lukas Krohn-Grimberghe as director of musical products on its digital team. He will begin the position on August 13. Krohn-Grimberghe was the founder of Grammofy and will continue to serve as the CEO of that classical music streaming service.
"Lukas' rare combination of technical expertise, strategic vision, entrepreneurial grit, and passion for classical music makes him the ideal person to lead our new product, design, and engineering team," said Shannon Connolly, New York Public Radio's senior vice president and general manager. "I'm also thrilled to announce promotions for several long-tenured WQXR staff. They each have been instrumental in our double-digit digital growth, consistent #1 national ranking among classical radio stations, and the ongoing reinvention of our live events and partnerships. Their commitment to making WQXR the most-listened to classical station and a cultural treasure for all New Yorkers is essential as we grow our team and audience nationally and globally."
WQXR announced several other hires for its digital development, including Matt Abramovitz as the station's vice president for live radio, live broadcasts, digital, and social media.