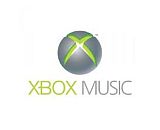 Microsoft has launched a new app for Windows and Windows Phones that offers shoppers full albums for steep discounts. Microsoft Music Deals promises to have 101 top albums on sale for less than $2 each every Tuesday. It will also sell debut albums for 99 cents and "timeless classics" for $1.99.
According to VentureBeat, the app is mostly an intro to the Xbox Music app; any album you pick in the new app will redirect you to the existing Microsoft music service. The article posited that introducing a new app might be a better entry point than trying to convince people to enable push notifications on the Xbox Music program.
This move could be an attempted antidote to sliding album sales. The experiment is whether discounts will offer a boost in sales, as an alternative to collecting and streaming albums in on-demand music services (like Xbox Music).