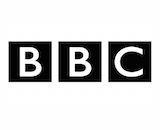 The BBC has introduced a new show called Podcasting House that aims to be a discovery hub for its audio content. In its introduction, the show is described as "a clearinghouse for hundreds of podcasts from the BBC." Co-hosts Rhian Roberts and Eli Sessions briefly highlight what they consider the best of that week's programming, so the bulk of each week's Podcasting House episode is actually the material from another podcast. The episodes have links so that fans of what they hear can subscribe directly to those shows.
Bob Shennan, director of radio and music, introduced the Podcasting House with a blog post. "Until now, we've largely provided lightly customised versions of radio programmes as podcasts," he wrote. "And we will continue to do that. But now we're taking the next step to make sure that we also cater for those who like brilliant audio content but might not currently have a radio habit."
This meta approach of using a podcast to help listeners find new podcasts is a newer one for the industry, but it seems like a good approach for the broadcaster to give signal boost to its own growing suite of audio programming.