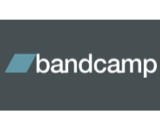 Bandcamp is closing out 2014 in a big way. The site made its name as a straightforward direct-to-fan platform, but it has expanded its offerings to give artists more power over the business side of their operations. The latest change opens the door to record labels as well.
Bandcamp for Labels is a paid service that provides unified accounting and statistics for all acts under a particular brand. Labels will be able to review full suites of statistics, either for their entire roster of performers or on a more granular basis. Lastly, it also upgrades all of that label's artists to Pro accounts. The service costs $20 per month for up to 15 artists, or labels can have unlimited artists for $50 a month.
Several indie labels have already signed up for the new service. "We're not talking about going after the major labels at all though," Bandcamp CEO Ethan Diamond told Music Ally. "We will remain focused on independents." He explained that some labels had already been using the Bandcamp platform even though it wasn't optimized for their needs.