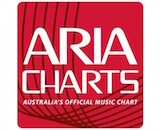 Australia's music industry is adding a new weekly chart to reflect the popularity of streams. The Australian Recording Industry Association will launch the Top 40 Audio & Visual Streaming Chart on Monday, May 18. It will incorporate plays from all official music videos on YouTube, including "user-generated clips that incorporate audio recordings," in calculating standings. Those figures will be combined with the streams from audio-centric platforms Spotify, Deezer, Rdio, Google Play, and JB Now.
"There is no denying the impact YouTube has today on music and popular culture," ARIA CEO Dan Rosen said of the video addition. "This new chart will reflect how music lovers are finding their new favorite songs and music videos online, as well as how artists are using their YouTube channels to find fame in Australia and across the world," added YouTube Australia Partnerships Manager Georgie Powell.
ARIA also introduced a streaming metric to its Official ARIA Singles Chart in November.