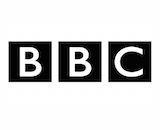 The BBC has released preview information about a new app that will unite all of the broadcaster's audio content and, eventually, replace the iPlayer Radio app. BBC Sounds is planned as a free app for iOS and Android that will house podcasts, music, and radio shows from the broadcaster. The content is presented in Collections, thematic groupings with titles such as Funny Chat, Upgrade Your Life, Live Sessions, and Dance Mixes. It also gathers BBC content by topic, covering areas such as hip-hop, science, classical, or technology. Both live and on-demand radio will be accessible.
"Those editorial buckets allow us to surface a lot more content than perhaps we would have done otherwise," said Ben Chapman, head of digital for radio at the BBC.
"We want to provide lots of different routes in," Dan Taylor-Watt, Head of BBC iPlayer, said. "For some people, genre will be the thing they care about, and for other people, it will be the mood they happen to be in at the time. But also, a big focus is on how you then subsequently introduce them to something else. Which goes to the heart of what the BBC is about, and its 90-something years of curating audio."
The move is an effort to make the broadcaster more competitive with other audio platforms such as Spotify or Pandora, which have added podcasts and talk content to their services. BBC Sounds won't have the same degree of on-demand access as a subscription to streaming music, but it will increase how much the BBC is providing features in discovery and recommendations to try and keep more listeners in its ecosystem.