In Magellan AI's latest monthly report of top podcast advertisers, tracking August activity, we see many of the same brands that have populated the Top 15 Spenders list for the last five months. BetterHelp, the online therapy service which every avid podcast listener has heard about, retains the #1 position it captured through that entire run. In August the company spent $6.4-million.
In this latest monthly report, two advertisers appeared in the Top 15 Spenders for the first time in our five-month focus: Verizon and Seriously Digital Entertainment.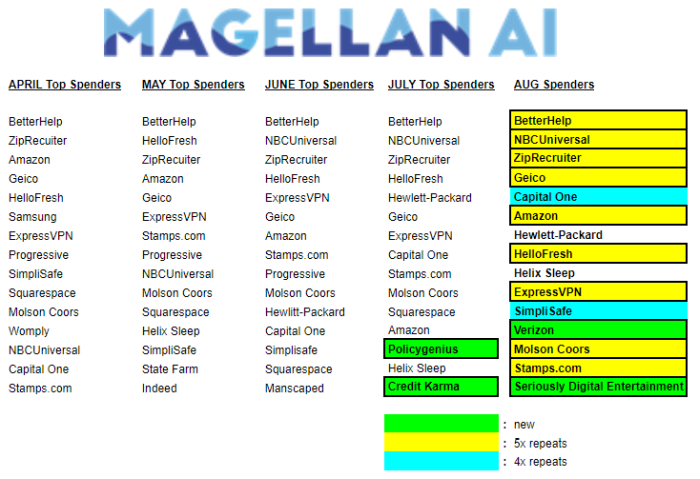 Magellan's Top 15 Movers & Shakers list, which ranks the highest spends among advertisers which increased their month-over-month commitment to podcasting the most. Climate Power, and advocacy group, was the top Mover & Shaker, spending $901,000 in Auguest, up from $71,000 in July. The top Mover & Shaker following zero spend the previous month was Dave's Killer Bread, an apparently deadly bakery. (We joke because we eat Killer loaves in the RAIN editorial office.)
Here is the top Movers & Shakers list for July: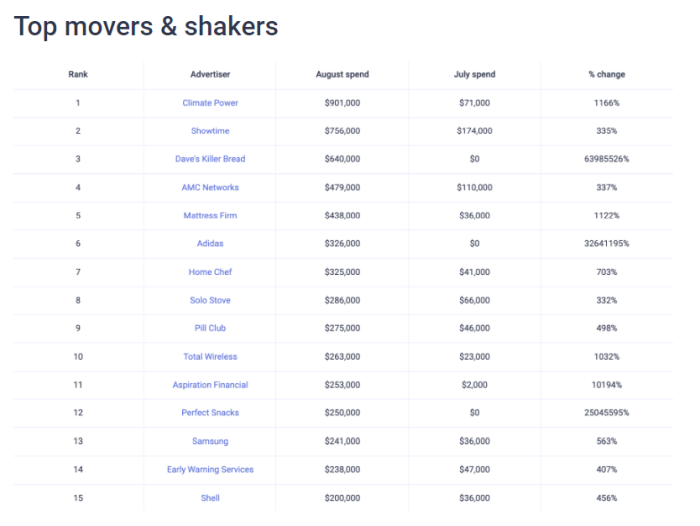 .