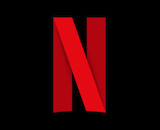 Netflix has been leading an upheaval in how people watch movies and TV at home, but the company has paired its visual entertainment with some forays into audio. After launching a smart speaker skill and Sirius XM channel in support of its content, Netflix is now debuting its first original scripted podcast.
The show is titled The Only Podcast Left, and it is a companion to its Daybreak television program. The podcast is a six-episode series that branches off from the first season of the post-apocalyptic TV series. Daybreak showrunner and head writer Aron Coleite is an executive producer for the podcast. The Only Podcast Left is slated for a launch of November 7. The podcast will stream exclusively on Spotify until December 12, when it will roll out to other listening platforms.
"Netflix is an amazing creative partner," Coleite said. "When they asked us to do a narrative podcast in the Daybreak world, we came back with the most insane idea we could think of and they didn't even blink. In fact they got even more excited about what we were trying to create."
"We're thrilled that Netflix is partnering with Spotify to exclusively bring the Daybreak podcast to the show's fans around the world," said Lauren Jarvis, head of content partnerships for Spotify in North America. "A scripted companion podcast is an exciting new format for the medium — we can't wait for fans to listen to the podcast and dive deeper into the post-apocalyptic world of Daybreak."
Netflix has launched other podcasts, but they have either served as supplements to discussion and debate content or to reach a more general audience. The launch of a scripted show indicates interest in a multimedia strategy to keep viewers hooked into a fictional world and story.