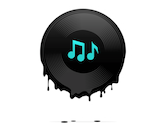 Neil Young is back in the headlines after he announced that he will remove his catalog from streaming services. His complaint is about sound quality. "I don't need my music to be devalued by the worst quality in the history of broadcasting or any other form of distribution," he said in a Facebook post. "When the quality is back, I'll give it another look."
Of course, Young is the CEO and founder of Pono Music, a wildly successful Kickstarter project that created an online music store and portable music player focused on high-quality audio files. So he has more than the usual vested interest in promoting better sound quality (despite multiple research projects showing that people can't hear the difference).
Young's post didn't elaborate on whether he'd keep his music on those online services that do offer high-resolution listening, such as Tidal or Deezer. In fact, Music Ally shared data from Deezer that showed Young is vastly more popular among subscribers to its Elite service of lossless FLAC audio files.