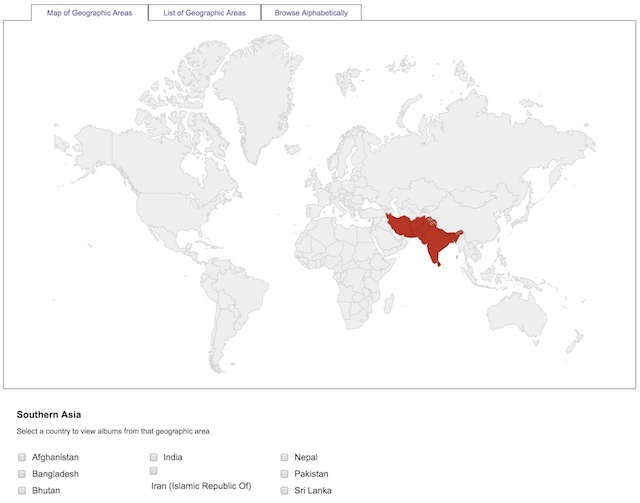 Naxos Music Library World has debuted a new way to explore its newly-launched catalog. As befits a world music specialist, it's an interactive map.
With this feature, you click on a general geographic area, then see a list of all the countries it includes. You can further refine your search by nation or nations within that area. Once you've decided on the geographic focus, you can see a list of all Naxos recordings for the region.
Thanks to Naxos' staff of musicologists, accurate metadata is a strength in this service. Searching for a country through the map will show any results that have been accordingly tagged, which may include everything from recording groups to individual musicians to composers. The breadth of Naxos' metadata makes the interactive map a fun new tool for world music discovery.