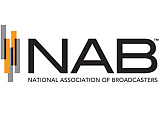 As we reported, Norway has started turning off its nationally operated FM transmitters and switching radio stations across the country over to DAB digital. Norway is the first country in Europe to start a mandatory switch-over, though contemplated (and in some cases planned) by others.
Any nationwide shutdown of FM broadcasting is certainly a milestone. In an era when first-movers signal future mainstream, it's natural for U.S. broadcasters to get the shivers. The National Association of Broadcasters (NAB) addressed the matter head on.
"No. No. A thousand times — No," wrote Chief Operating Officer Chris Ornelas in a post on the NAB's policy blog.
The three main reasons listed by Ornelas point out differences in scale, ownership, and technology. To quote his bullet points:
Norway has 5 million radio listeners; there are 268 million listeners in the U.S. every week;
Many of Norway's radio stations are state-owned; in the U.S., commercial radio listening dominates the charts in most places.
Norway is converting to digital radio using a completely different technology than we are in the U.S.
Chris Ornelas also notes that there is some pushback in Norway; about two-million cars do not have DAB receivers.
He also promotes the U.S. HD Radio system, which enjoys a broad footprint in the American car fleet and uses identical spectrum for analog and digital.
Read the lengthy reassurance here.